< Back
Plan Ahead for Spring
Spring is just around the corner—and with it, more evenings and weekends spent outside. Now's the time to plan to transform your outdoor space into an inviting getaway or entertainment spot. When it comes to outdoor living spaces, adding a fireplace is a great way to enhance the ambiance and provide warmth on chilly evenings. Myfireplace.ca offers a variety of outdoor fireplaces that are both functional and visually stunning - no matter how compact or expansive the space From the Rais Gizeh made of Corten Steel to the Heat & Glo Courtyard, there's a fireplace for every style and space.
The Best Outdoor Fireplaces For Small Outdoor Spaces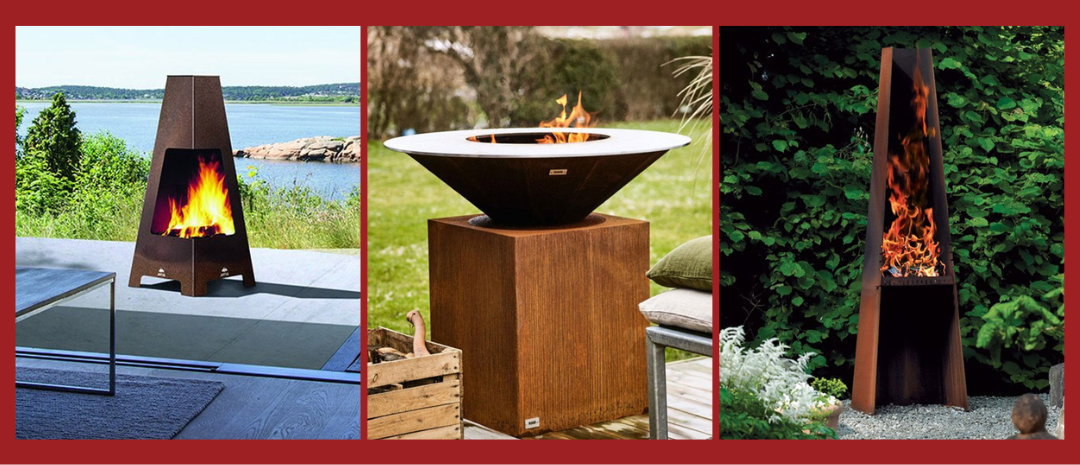 Made of Corten Steel, also known as weathered steel, that will develop a patina over time, this sculptural outdoor woodburning fireplace will be sure to start a conversation.
An outdoor bonfire stove that you can use to grill, fry, or roast your favourite foods. Weathers and gains a beautiful patina with age.
An outdoor woodburning fireplace you'll want to show off. Also made of Corten Steel that weathers to develop a patina over time.
The Best Outdoor Fireplaces For Large Outdoor Spaces 
Customize this modern linear gas fireplace and be the envy of your guests. A show-stopping visual with options to bring finishing combustibles right to the edge.
Beautiful and unique, his design versatile outdoor gas fireplace burner has endless finishing possibilities. Create a 30-, 50-, 60-, 80- or 100-inch fire feature that can be used for virtually any application.
Create a stunning visual for those warmer evenings. A transitional outdoor gas fireplace perfect for entertaining.
Myfireplace.ca offers a range of outdoor fireplaces that are perfect for any outdoor living space. Whether you're looking for a sculptural piece, a fire pit for cooking, or a modern linear gas fireplace, there's something for everyone. The Rais Circle, Jotul Terrazza, Kozy Heat Callaway 40, Regency PTO30, and Heat & Glo Courtyard are just a few of the options available. These fireplaces are not only beautiful, but they are also functional, providing warmth and a focal point for your outdoor living space. So, take the next step in enhancing your outdoor space and browse the collection today.
To view these and other units and to plan for the warmer weather, contact either our London or St. Thomas locations:
(519)652-2774
(519)633-4256